Tuesday, October 29, 2013
So, now that Canadian Thanksgiving is over and Halloween is coming, I'm totally getting ready to kick off the holiday season around here. Now, don't get me wrong – I won't be putting up Christmas stuff until after American Thanksgiving, but to me, American Thanksgiving is part of all of the festivities. And all of this culminates in one thing:

Parties.
I love 'em – a chance to get dressed up, hang with friends and family and eat really good food. And honestly, the time when I get most excited about women's fashion isn't during Fashion Week, it's when everything gets all special and sparkly and fun – like some of these fun finds from
Axara Canada
– during the last two months of the year.
That being said, are you ready for party season yet? If not, I think there are a few things you need to put on your fall shopping list. Bonus? Everything is going on sale anyway, so now is a good time to snap up some party clothes. Here are my party season must-haves:
1. A pair of pumps that you can stand in for more than five minutes. You can't go wrong with a basic black, but look for something special – a textured heel, studs, whatever. These from
Axara
are perfect because the heel isn't too high, but there's some extra interest.
2. A pair of dark jeans for more casual parties. Because not every party necessitates a cocktail dress. Sometimes, you can get away with some dark skinnies, killer heels and a special top.
3. A couple of special tops. Look for luxe details. I'm really into chiffon, leather and lace right now, but beading and anything else goes. I like to make sure my tops will go with both dark jeans and a pencil skirt so I get max use.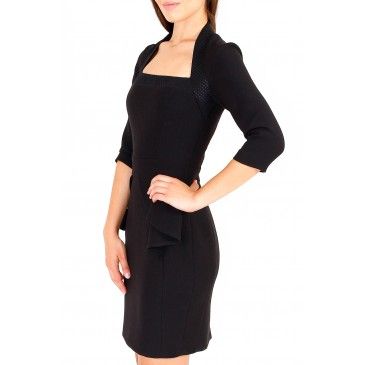 4. A couple of fancy dresses. Here's the thing. I don't mind spending more on quality cocktail dresses. I wear them during the holidays, but I also pull them out for weddings, benefits and dress them down with blazers for a more casual look. I get a ton of wear out of them. A little black dress is always appropriate, especially if it has something that sets it apart. I just ordered
this one
and plan to wear it all season long.
5. A serious jewelry piece. Statement jewelry doesn't ALWAYS have to be a big, colorful necklace. I like really ornate earrings or huge cocktail rings. If you're going to do statement necklaces, keep in mind that the holidays are more about glitz and sparkle, instead of plastic and color. And please no novelty jewelry. Like, we know that now, right?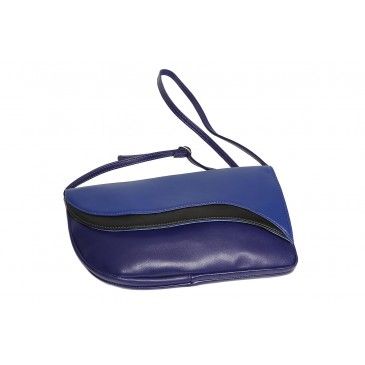 6. A clutch! Oversized purses have no place at a festive soiree. I think it's good to at least have one basic black clutch on hand... and maybe one that's a little sparkly too. Clutches are pretty much my favorite thing ever, right after cookie butter and those commercials Ron Burgundy does for Dodge Durango.
So, how do we feel about this shopping list? Doable? In the end, I feel like the fun part about the holidays and women's clothing in general is
that it's a time when you can dress up more than usual. My family (both immediate and extended) are pretty casual people, so it's fun to get out of the rut. Whether it's a more tailored look for Thanksgiving with the fam or going all-out for a work party, the next couple of months mean shucking off the tees and jeans – just until January 2
nd
.