Monday, October 15, 2012
Is anyone as obsessed with the show "Breaking Amish" as I am? Please say you are. I mean, I'm a reality show junkie in the worst way but I am especially addicted to this one. Like, sit for four hours and watch a marathon addicted. It's right up there with "Secret Princes," which is my other obsession. Anyway, I was thinking about how vain the Amish must think fashion bloggers are. I mean, after all, we get dressed up, we take pictures of ourselves and put them on the Internet for everyone to see. If that's not anti-Amish vanity, I don't know what is.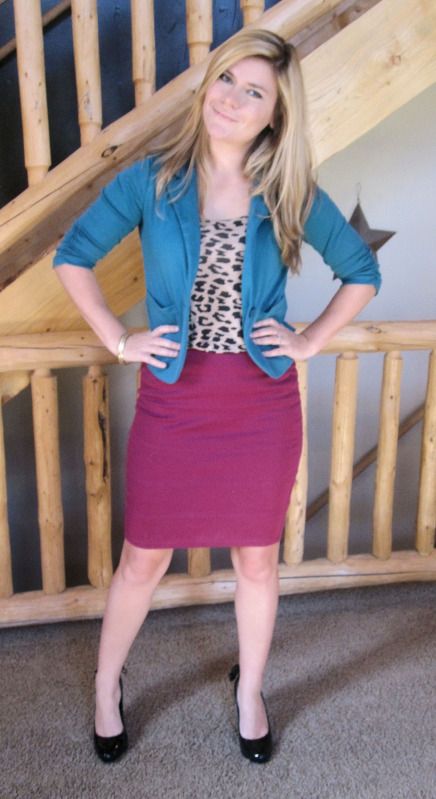 Top: Charlotte Russe
Jacket: Same
Skirt: F21
Shoes: Steve Madden
Earrings: Heirloom
Bracelets: Charlotte Russe
I think my obscene vanity alone would disqualify me from ever converting to the Amish. That and my shoe collection. These shoes, for instance. With the bow on the back? I die. I also die over wearing leopard as much as humanly possible, particularly when paired with jewel tones for fall.
.... OK and probably my reality TV show addiction would stop me from becoming Amish too.
So, I guess I'll just be content with watching the show every Sunday instead of converting. I mean, can you just see me now? "Um... does this bonnet come in a smaller size? I feel like it's not doing anything for my face shape."
Instant shun.