Monday, October 22, 2012
So I went and had four or five inches of hair hacked off on Friday and I could not be more happy. I had family pictures on Saturday and it was a little nerve-wracking to do it just before being immortalized with pricey pics, but I'm glad I did in the end. My poor hair is so processed that taking off the bottom makes it look so much healthier. I also feel like it makes me look younger, which is great because I already look like a teen mom half of the time.

Anyway, wanna see?


Whee! I asked for it to just barely hit my collarbone and I heart it muchly. What's more, it's shaved like 6 hours off of my hairdrying time. Always a good thing.
I also love how when you get a haircut, all of your clothes and jewelry look new.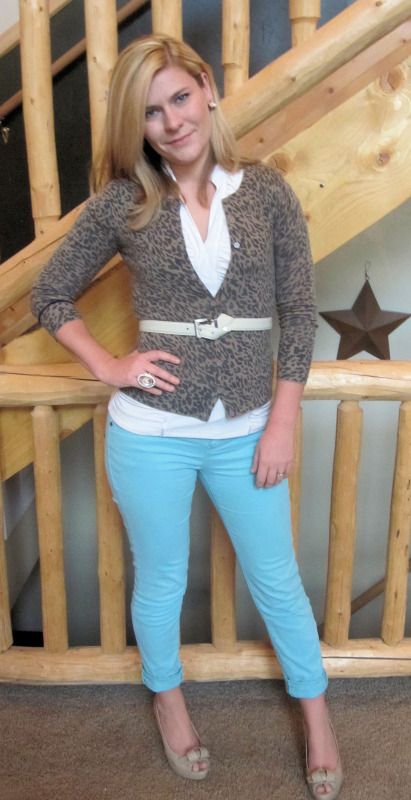 White top: Charlotte Russe
Cardi: c/o mod bod
Skinnies: Ardene (Canada)
Shoes: Nine West
Ring and earrings: F21
I try to work these pants into every outfit ever and I'm sure it's getting obnoxious but I don't care. Also, can I just say how much fun it is to wear heels for no reason on a weekday? Try it!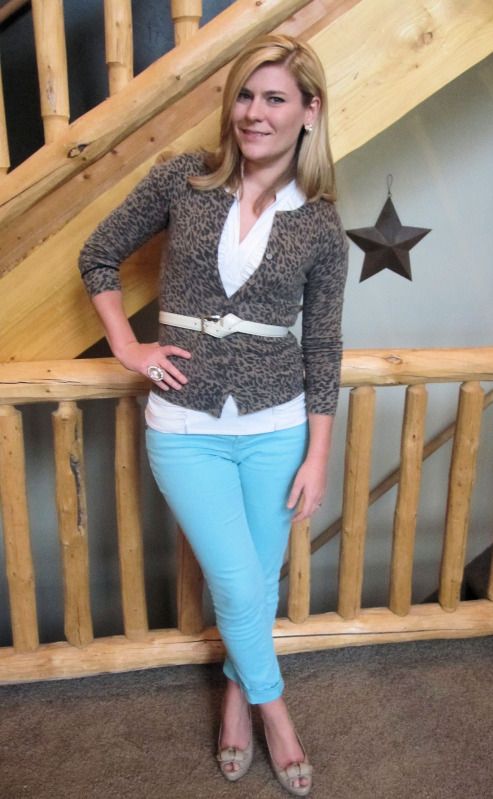 See how much healthier my poor mistreated hair looks? I told my mom that I felt like shorter hair made me look smarter and she said that would only be true if I wore my crazy-huge bifocals that I had to wear when I was five. They were purple and magnified my eyes to roughly 2,000x their natural size. The only way my parents could get me to wear them was to tell me that they made me smarter.
I don't think it worked. I totally peaked at age 12, but I've worn glasses my entire life.
Ooh, now I need to try new hair with glasses. People might think I'm a genius though, and that could get awkward. I can't even remember how to add fractions. Maybe I should get my purple bifocals out?