Monday, August 20, 2012

Wow, we have a lot to get to this morning. First up, shall we announce the winners for the giveaway? I think we shall!

Jamie (112) and Joanna (5), check your emails. You each sang a gift card for JUNIEblake for $30 a piece. Go forth, shop and make me proud!

Also, outfit time!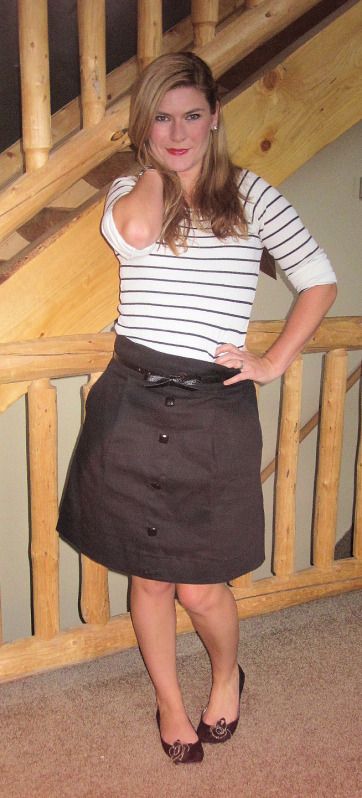 Top: GAP
Skirt: modbod
Belt: Asos
Flats: Qupid
Ring: Inspired Silver
Earrings: F21
With the flats and skirt and shirt combo, this outfit reminds me of a mime. But like, a cute Parisian mime that is charming and doesn't pretend she's stuck in a box. I'm kind of in love with the shape of this skirt. It's just casual enough that I can wear it on a Tuesday and not feel overdressed, especially with flats.
Also, to prove I'm the least sophisticated person alive, I will tell you that these flats were in my closet for like, a year, because one day I was shopping at Michaels (NOT for myself because I'm not crafty enough) and the rose on one of the shoes came unwound and I had no idea what to do. It was just flopping all over the place. I tied it in a knot and ran out of there like a crazy recluse. But when I got dressed I was like "Ugh, I wish my rose flats were still in tact" and I just decided to get out the glue gun and fix them while running late out the door. Classic Jae. I've worn them like, every day since. WHY did I not just do that a year ago? Answer: Because I'm the kind of person who gets panicky in a Michaels, that's why.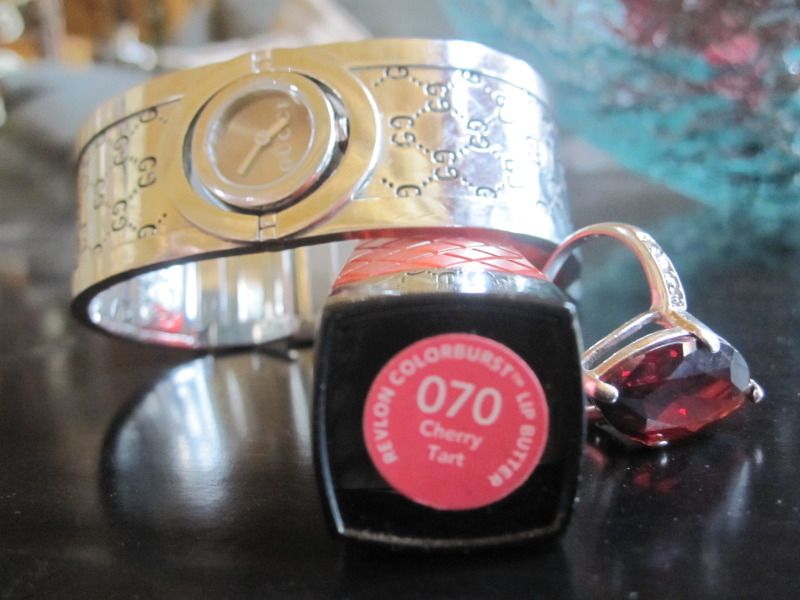 Also, check out my new go-to red: Revlon Colorburst Lip Butter in Cherry Tart. It's SO easy to wear and not like Christina Aguilera-ish. Such a fan!
OH! Also, check out this awesome article about modest dressing, published in yesterday's Boulder
DailyCamera
. You can click on the image below to read through... it'll just take you to a print screen where you can zoom in. I had so much fun talking with reporter
Aimee Heckel
, who wrote the piece.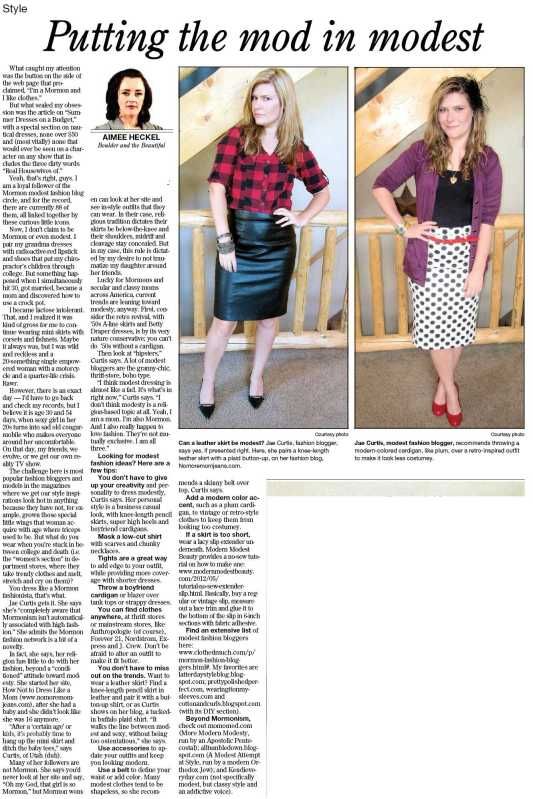 Good times! Geez, that was a lot of stuff for a Monday. Back to school is tomorrow. Anyone else planning on running around like a crazy person all day? I'm sending my first all-dayer off to first grade and oh the lunch situation stresses me out. Off to buy mass quantities of yogurt!