Monday, July 23, 2012
I finally got to hit the water and try out my wakeboard this weekend, but I am paying for it this morning! So... sore... On the bright side, I actually got up quickly and was spared the humiliation of bugging my husband for a new wakeboard and then not actually being able to use it because I'm too spastic. Bam!

Since I spent all Saturday in a swimsuit, it was nice to dress like a normal human being on Sunday. Sometimes dressing up just feels good.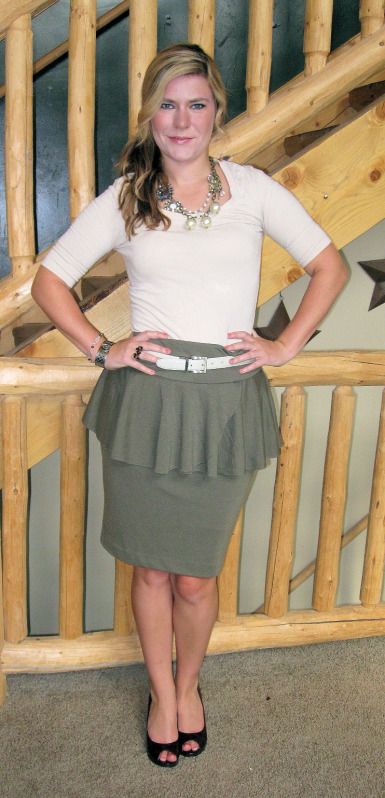 Top: c/o/ mod bod
Skirt: Downeast
Shoes: Nine West
Necklace: Local craft fair (Plunder Jewelry)
Ring: F21
Bracelet: Gift from my mamadukes.
This skirt has a MAJOR peplum detail and it was giving me like, major anxiety yesterday. I asked my husband like, 600 times if it was too crazy. He's literally the most conservative person on the planet, so once he said he liked it, I felt better. I have a peplum cocktail dress, but it's like 5 percent of the extra fabric that this sucker has.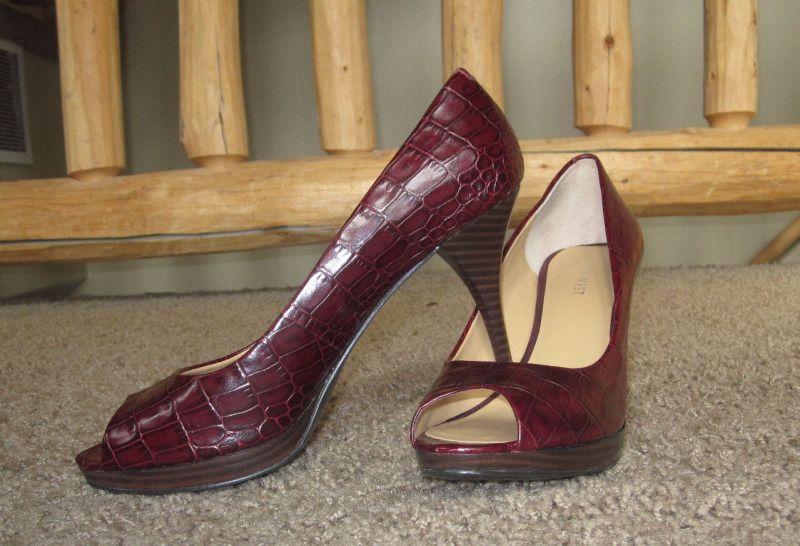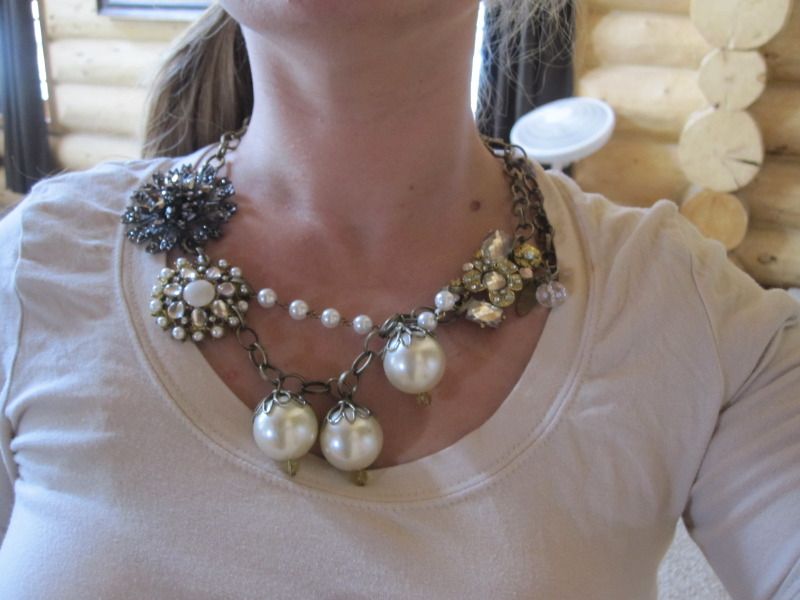 Slightly obsessed with the color of these shoes and this crazy necklace I picked up at a local festival over the weekend. Those giant pearls make me die.
Of course, after this I shucked off the skirt for shorts and spent the rest of the day watching The Bachelorette. LOVE that my fave won. Please tell me I wasn't the only one ignoring my family for three hours last night.