Monday, July 16, 2012
It's been sooooo hot here later that I a) have been living in flip flops and b) not doing my hair ever. Like, not joking -- I went a straight four weeks without a blow dryer ever touching my hair. That is UNHEARD OF. It's just the idea of blasting hot air on myself when it's 104 outside. It literally makes me want to set myself on fire.

YES I AM AWARE OF THE IRONY.

SO imagine my supreeze (movie? Anyone?) when it started raining last week and cooled things off. Ahhhh heaven. I didn't want to waste time, so I fired up my blow dryer and dragged out my beloved cowboy boots.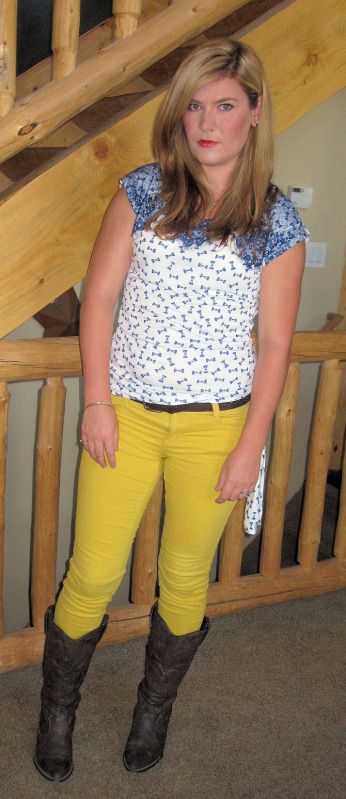 Real fashion bloggers stare blankly at the camera.
Top: JCPenney
Belt: Uhhhh?
Jeans: Local boutique (Contagious)
Boots: Soda
Earrings: Heirloom from my jewelry lovin' Nanny
Bracelet and ring: F21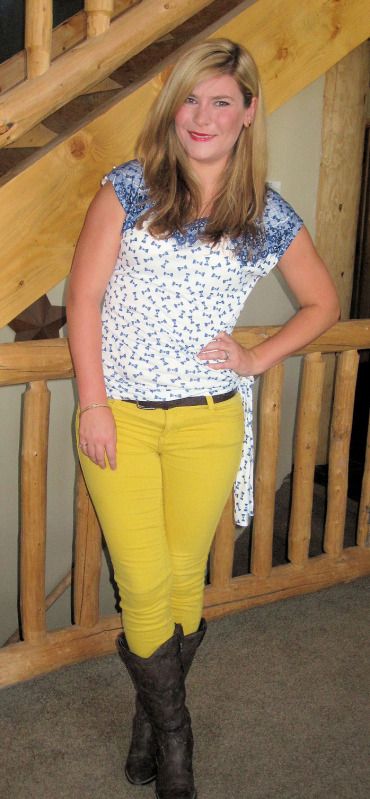 Kidding! We all know I'm not a real fashion blogger. Also, this just in: I will buy any shirt with a side-tie feature. Oh my cuteness. Also, the pattern is tiny bows. I die.
YAY tiny bows!
Today's supposed to be the last non-scorcher day for a while so I'd better be a good mom and get my kids some vitamin D. Lately we've been hiding in the A/C and watching My Little Pony on Netflix. Like... I actually know their names now. Apple Jack is my favorite. I hate myself.