Monday, June 11, 2012
How was everyone's weekends? Mine got off to a rough start -- my husband I I decided to work together to lock our keys in the car, since he left them in the ignition while I locked the door -- but it turned out OK. For the record, the sheriff that came to break into my car totally agreed with me that it was really my husband's fault.

Anyway, I slept in yesterday morning and needed something super quick to throw on for church. I've had this casual LBD since last year, but I think of it as a winter dress because I wore it during Christmas time. Buuuut since it was one of the only things in my closet that didn't need to be ironed, I took it as a challenge to make my LBD more summery. Fun fact: I don't even own an ironing board.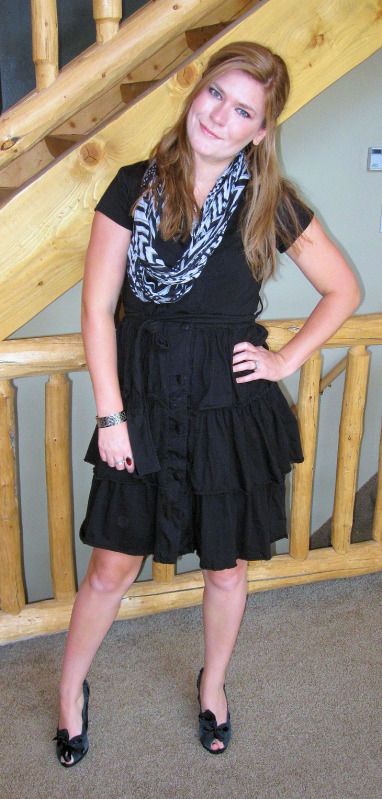 Dress: c/o eShakti
Scarf: Local (Contagious)
Shoes: Volatile
Rings: Inspired Silver, Tiffany
I decided that a scarf and peeptoe wedges would do the trick. I hate it when people brag that their clothing is comfortable, but this really was. SO easy.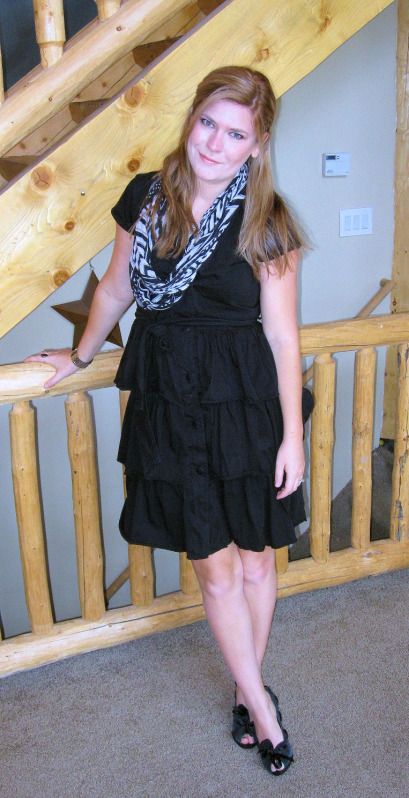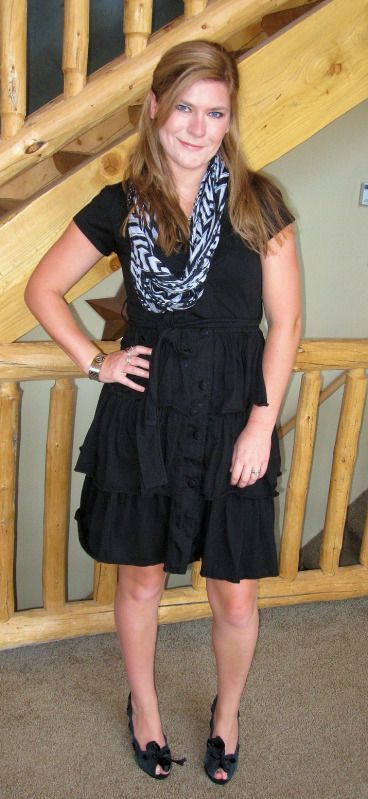 I also changed up my hair color a bit, and I wasn't sure how I felt about going less blonde. But I actually really like it after seeing these pics. Fashion blog WIN!


And now it's Monday and I have big plans to sit on my porch while my kids play on the slip and slide. It's a hard life I lead.