Monday, June 18, 2012
K, so first thing's first. I had my hair done; I went with the Natalie Portman style with the front of the Claire Danes lol. I liked the bang length. Thanks for helping me decide.



This is SO the "emo" setting on my camera phone. I am so deep it hurts. But it was the best way to see all the layers. Anyway, I super love it, although next time I'll probably take a few more inches off. I like to err on the side of caution when it comes to hair; too many bad experiences.

Editorial note, here: The next two weeks are going to be kinda weird for posting. I have a lot going on and will be out of town for like, the next 10 of 12 days, so I'll gear the blog up with some oldie-but-goodie posts. I'll also have an awesome post next week comin' atcha with the help of Revlon, so keep an eye out for that little gem.


Alright, outfit post. I usually like to alternate between casual and dressier outfits on here, but lately casual outfits have really just been a swimsuit and coverup. I took the kids to do something watery just about every day last week, and then we took the boat out for its yearly maiden voyage on Saturday. Hallelujah! It worked. I am happy!

So I apologize if the last couple of posts have been skirt-related. Forgive me? Especially when it's this cute leather skirt that I love?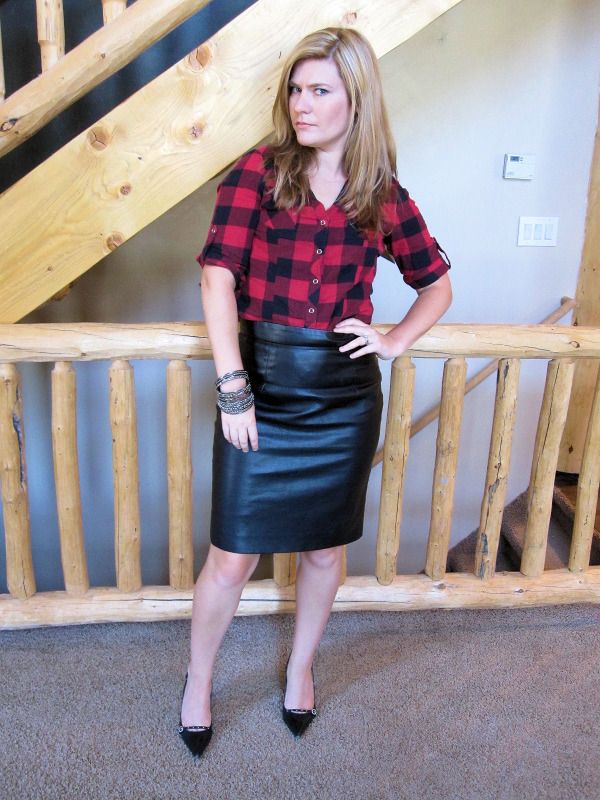 (My husband said to "do a serious model face." Turns out I suck bad at modeling and will never do this again. I just look slightly annoyed, which isn't much different than my everyday face. Tyra would be so ashamed.
Top and skirt: F21
Bracelets: Nordstrom
Heels: Guess
That's it! Easy peasy.
I was super pleased with the combo between leather and buffalo plaid. They seem meant to be in a tough chick way, and we all know how I secretly want to be a tough biker chick. I just made sure to add girly heels.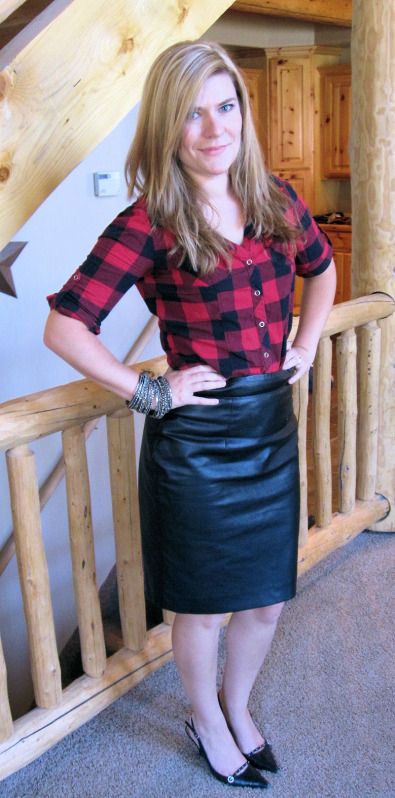 .....and this is what happened when my husband asked me to "smize"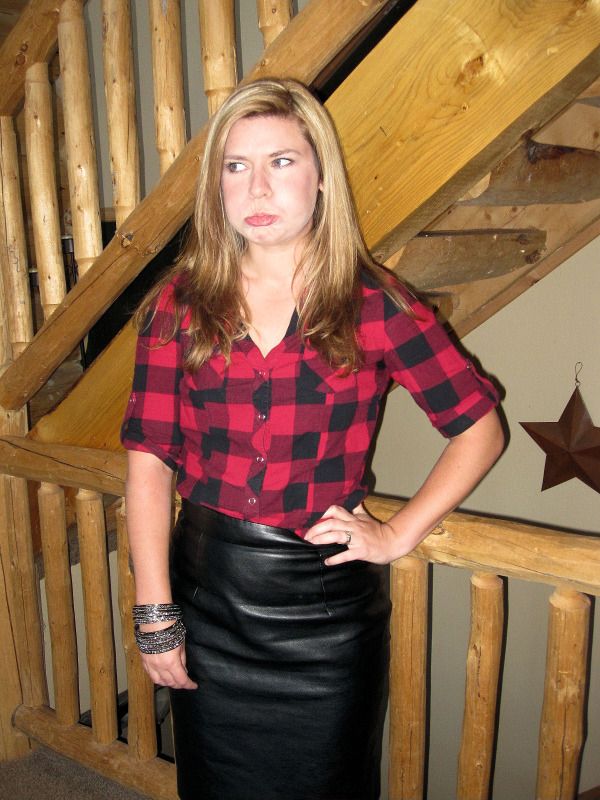 Sounds like SOMEONE needs to stop watching America's Next Top Model in his free time. Because this girl doesn't smize. I am so attractive.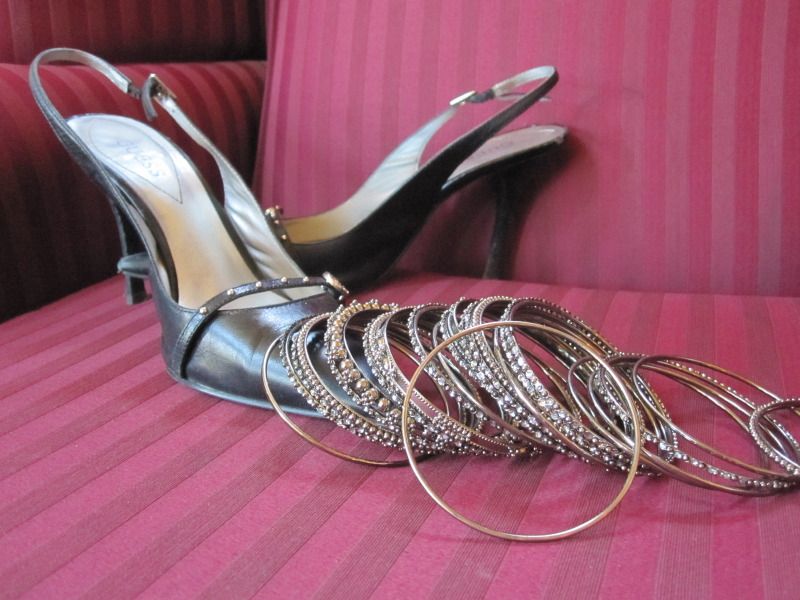 These are my fave black shoes I own. They're not hurty and have the perfect amount of point. I hate uber-pointy shoes.
Alright, I have a ton of prep work to do in the next few days, so I'm off to the races. But not the actual races because I'm a bad runner.