Monday, May 14, 2012
Please tell me that you see what I did there with the title. Obscure 90s hip hop bands are my greatest love in life.

So, how was everyone's Mother's Day? My hubby pulled through with my favorite toffees from V Chocolates and a gift card for the mall to help me ease out of my shopping fast. He was all hurt when I didn't really respond to the chocolates, but that's because I accidentally saw them in the car and I'm really, really bad at acting surprised.

Hey, if your husband or significant other really pulled through this year, give him a little love in the comments so we can all bask in the awesomeness that is motherhood recognized, OK?


Moving on, this is what I wore.... to something last week. I want to say it was another soccer game, but I had a ton of running around to do as well. So out came the yellow
skinnies
. I've been wearing navy with them nonstop, but with the shoes, it got a little
matchy
. The red from the cardigan was just enough to take it out of obsessive territory, and made it look adorable and nautical. I LOVE NAUTICAL.
OK, now that was obsessive.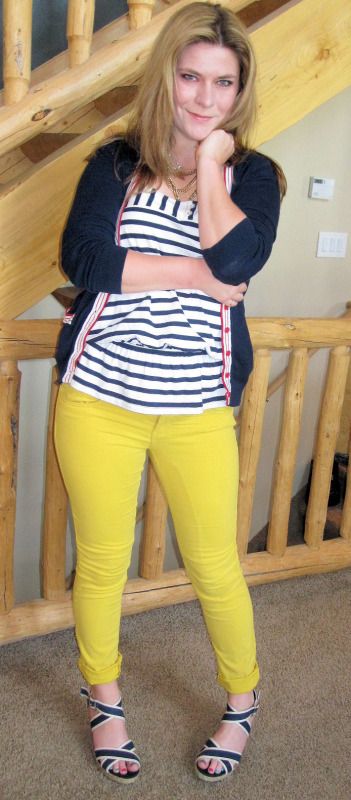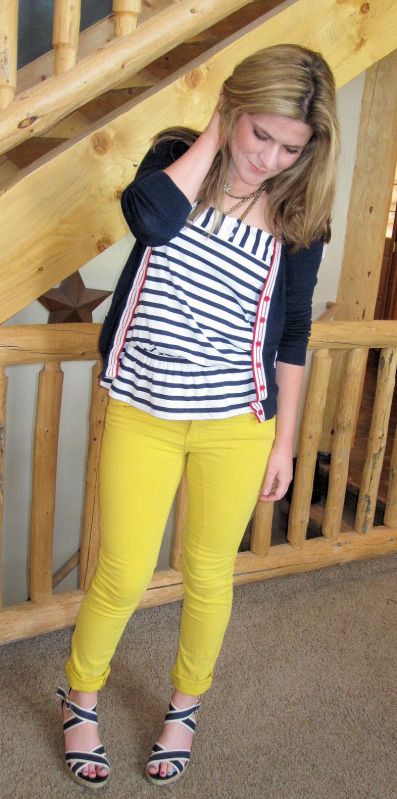 Not gonna lie, I ended up changing into my TOMS later to go to the soccer game. Just full disclosure there.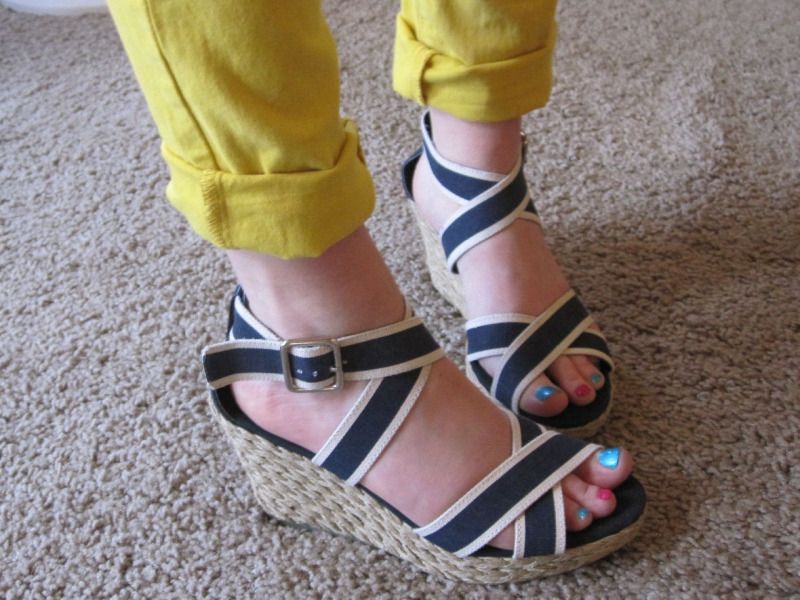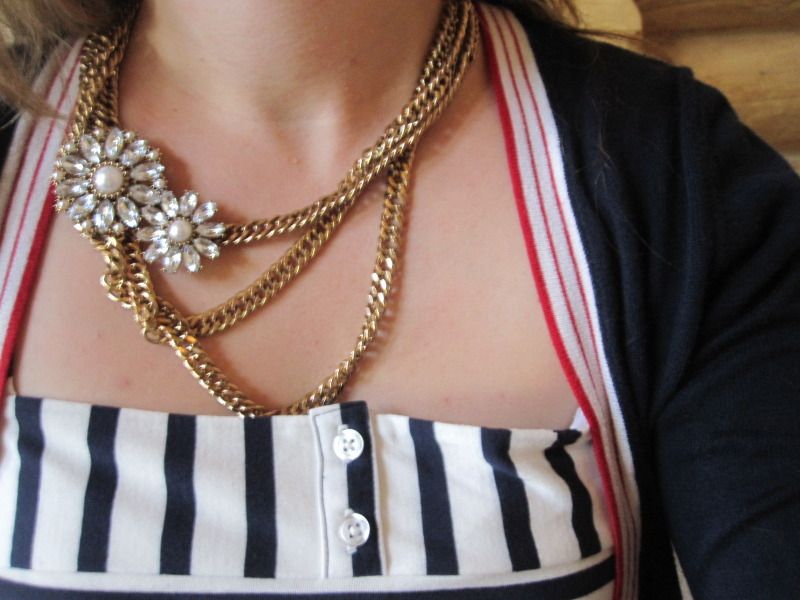 How awesome is this necklace? I bought it on my girls weekend. I love how it looks all
tangly
. Especially because my regular necklaces are always
tangly
because I never put them away properly.
I always love my Rainbow
Brite
toenail polish. Which has since been peeled off.
OK, so your assignment for the day is 1) recognize someone who was thoughtful and lovely on Mother's Day in the comments section and 2) tell me if you also have a soft spot for 90s hip hop and actually understood the title of this post. GO!