Monday, May 21, 2012
I had to take some medication last night and it made me obscenely dizzy, so my apologies if this is ridden with more typos than usual. It's 7:14 and I'm already planning around a future nap.

I also forgot to tell you that I got a contact over the weekend. Not contacts. A contact. I'm so completely blind in one eye that there's no reason to try and correct it. So if my eyes look puffy for the next few weeks, it's because I've taken 17 tries to get the dang thing in my eye. On the bright side, I'm not a danger to other drivers and myself anymore. YAY!

ANYWAY, it's no secret that I love vintage-y clothing looks, especially from the 50s and 60s. I'm obsessed with uber-feminine silhouettes. The only problem with buying old-school pieces, like a seriously cute polka dot, mid-length pencil skirt, is that it can look like you're wearing a costume if you don't put a modern spin on things. Which is OK if you're going to an actual costume party. If not... weird.

Tank: c/o/ modbod
Cardi: Downeast Basics
Skirt: Urban Wear
Shoes: dear
Belt: Downeast
Hairpiece: F21
Cuff: Local (Bella Ella)
Necklace: Antique
I decided that a modern color palette would help bring this into 2012. While this would probably look adorable with all red and black, the plum cardi helped it look less pin-up girl. Plus, how adorable are its big black and gold buttons? I love.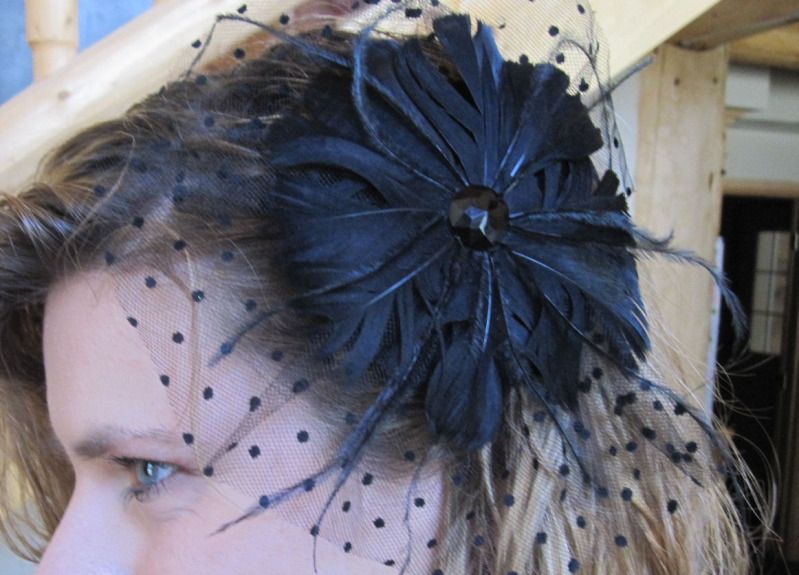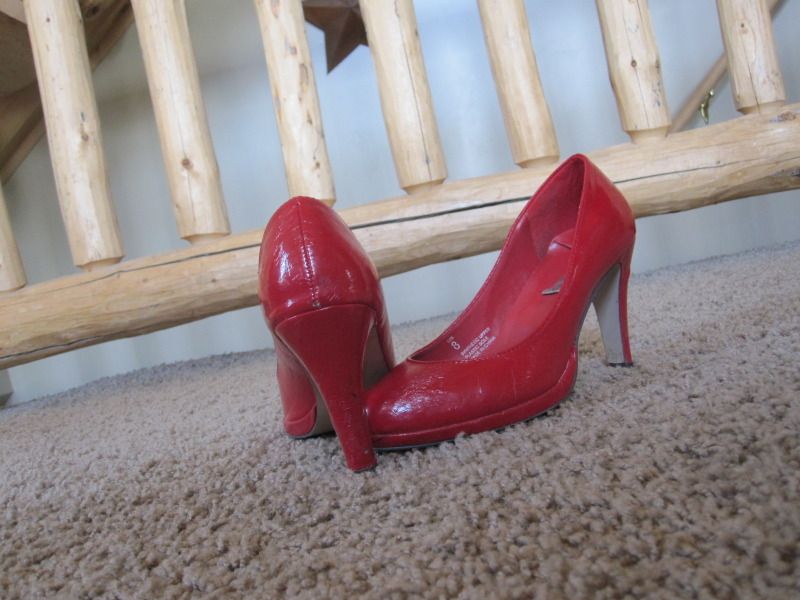 The hair thingy was another throwback. I loved the polka-dot netting but it's a MAJOR accessory. Didn't need much else when I already had feathers and VEIL on my head. Also, these shoes are my favorite red shoes ever. They're crazy comfortable and super shiny, which is what I Look for in a red shoe. I've just about worn them out and that makes me sad. But since I bought them for $8 when Steve and Barry's was still around, I guess I got my money's worth!

Now that I'm done playing Betty Draper, it's back to real life. My kindergartner is now in summer break season and I'm sweating while thinking of how to entertain my kids for the next two months. Ideas?