Monday, April 2, 2012
I love these white pants. Love them. But white pants are so scary. I wore these to catch "Mirror Mirror" with my 6 year old and a gaggle of kindergarten friends and I spent the two hours worrying that I would get popcorn butter on them. Scary thought. I did OK, though, despite being the most spill-prone person on the planet.

Because it was a gooooorgeous spring day when I wore these, I decided to team up white with some coral and teal. And flip flops, because that's how I roll.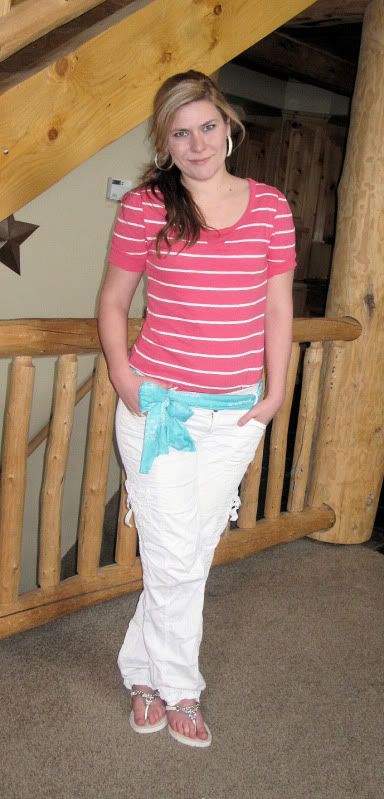 Sweater: Cotton On
Pants: Abercrombie
Scarf worn as belt: GAP
Flip flops: Ummm I've had them since I got married and can't remember. That was 9 years ago.
Earrings: Buckle
Ring: Downeast Basics

Seriously, is there a more summery combo than white, teal and coral? I think not. It made me want to eat peach snow cones and go for a ride in the Jeep with the top off. But alas, it would mess up my hair.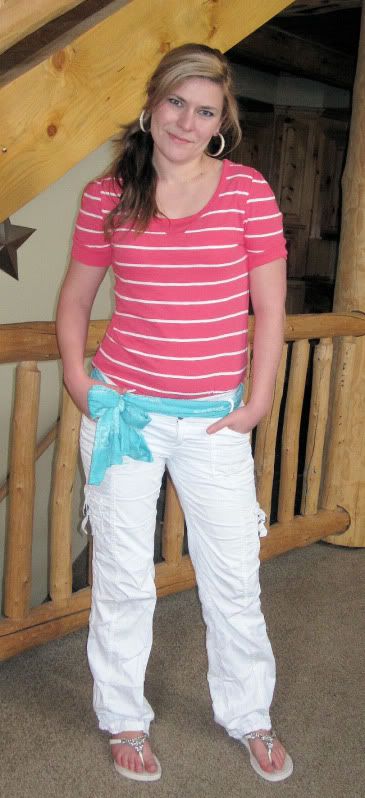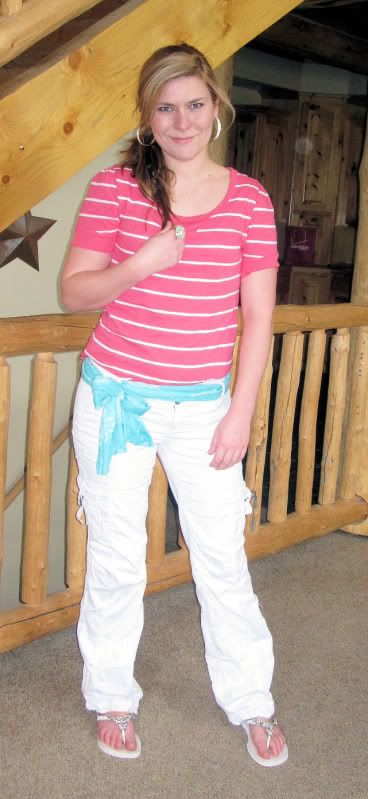 Local girls, have you checked out Cotton On in the University Mall? It's new and it's adorable. I bought a couple of shirts (including this one for cheap) and some home decor stuff. I KNOW. Home decor, who knew?

I will also point out that the beginning of April begins the start of my annual shopping diet. Since I tend to blow my shopping budget in May, I try not to buy anything in April to pad my account. Think I can do it? I bid a bittersweet farewell to the mall on Thursday. It was sad. We hugged. Tears were shed. Money was spent in binge-style. I'm done now.

Anyone wanna shopping starve with me? It'll be fuuuuun!