Monday, April 16, 2012
Just so you know, my stress level is at like, 98.7 percent right now because it's tax day. For some of the world, tax time means extra money and shopping sprees. Unless you're self employed, in which case, it's a terrifying time which results in the emptying of one's bank account. I'll be happy when it's all sent off and out of my life, so that's what my day is revolving around. Well, that and my daughter's soccer practice.

I don't even know who I am anymore.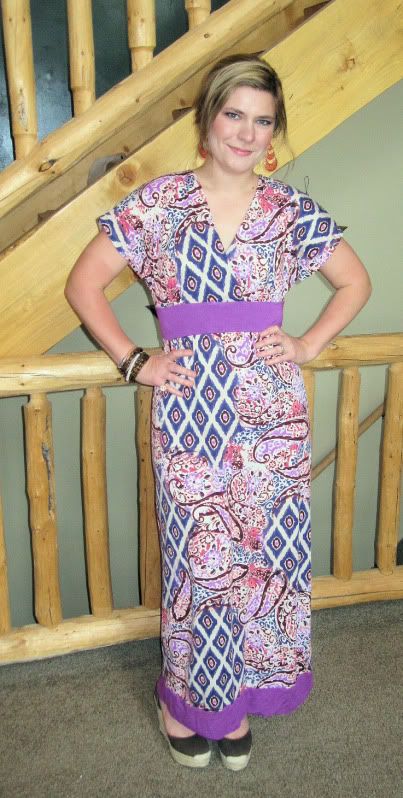 You know what makes it better? 70s-inspired maxi dresses, that's what.
Dress: Charlotte Russe
Espadrilles: Delicious
Bracelets: Um, one is a necklace my hubs got me from Kay jewelrs and the wooden beads are from Target lol I'm so high brow it's not even funny.
Earrings: Charlotte Russe
I love love love this dress. I feel like every woman have something like this in her closet. Not a disco dress per se, but something that doesn't need any undershirts, overshirts, cardigans, belts or anything else to make it work. The best part about the print is that it means the dress is enough on its own, so I didn't need to add much. That means extra sleep-in time. Winner!
Ugh, new blogger still confounds me. But I heart espadrilles, so it's OK. I basically wanted to ave disco dance-off all day long... any takers?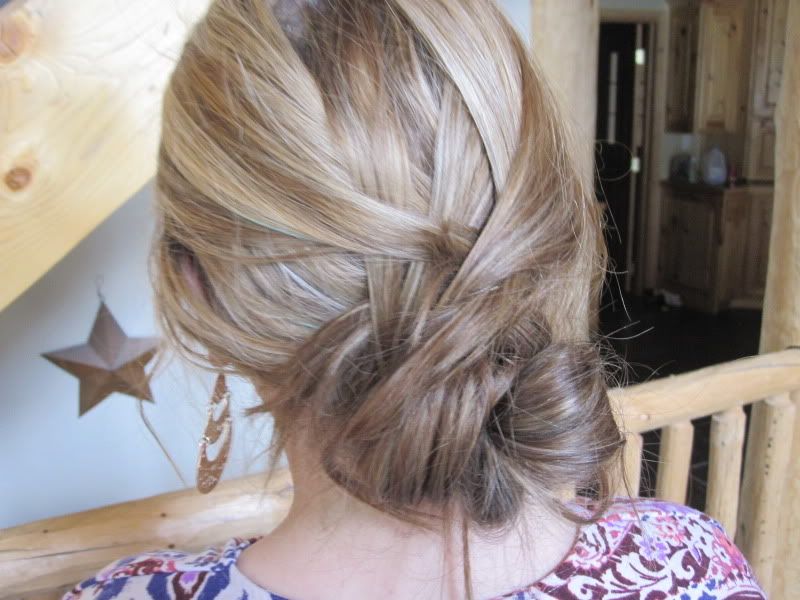 Also, check out mah hair. I basically just tied the bottom half into a messy bun and then criss-crossed what was left at crown into an even messier bun. It was special, because I didn't have to actually wash my hair, which is pretty overrated. What I'm saying is that I look fancy here, but I really was the laziest I could have possibly been.
Well, it's been fun... but I have to get back to taxes. Thank goodness for Emancipation Day, or I'd be scrambling at the last minute...ha!
Also, I'm happy to report that despite a moment of weakness on Saturday, I have not bought any new clothes yet this month. Instead, I bought a peachy new bronzer. You like? That should tide me over for like, three hours at least.