Monday, March 12, 2012
OK, so I might be jumping the gun on this one. But this weekend was so glorious and sunny and warm that I had to drag out my bermudas to see the light of day again. I missed them! And it become a "If You Give a Mouse a Cookie" scenario, where if I wore my shorts, I needed to get out my yellow wedges. And if I wore my yellow wedges, I had to wear a bright necklace. And on it went. I wore this with a skirt for church and then promptly changed into shorts for a Sunday nap, a walk around the block and family dinner.

Of course, they're saying it will be lovely all week and then snowy again on the weekend. KILL ME. I moved to Utah to escape the neverending Canadian winters. Now it's warm up there and cold down here and I'm thinking I made a mistake. Ah well. In a few months I'll be complaining about heat and you'll be like "OMG Jae shutup."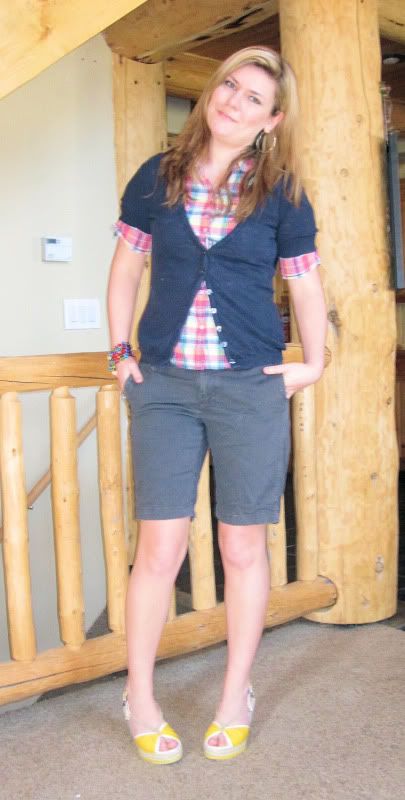 Button updown: American Eagle
Sweater: Banana Republic
Shorts: Gap
Wedges: Nine West
Bracelet (actually a necklace) Buckle
Ring and earrings: F21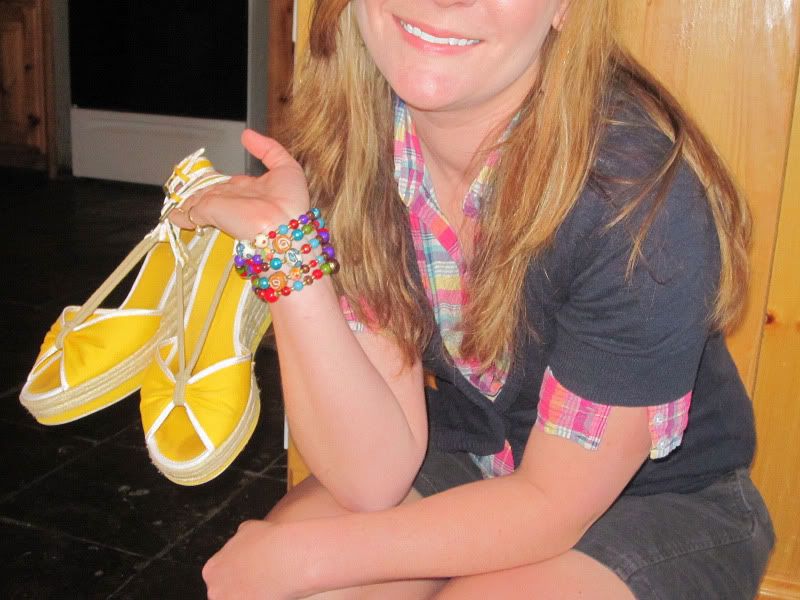 Not gonna lie, the bright colors made me oh so very happy. Any time I get to wear yellow shoes, I'm in a good mood.

Now all I need is a tan. Pleaseaohpleaseohplease stay warm.

What say ye? Is it shorts weather where you are yet?