Monday, March 26, 2012
So did everyone see The Hunger Games? I thought it was innnnnsane. I'm waiting for my brother to get up so I can gab about it with him. Bah. So good.

Anyway, I declared this last weekend "The Weekend of the Skinnies!" Because I basically lived in them. I posted my yellow pants on the Facebook page -- I wore those on Thursday -- then I dragged out the red skinnies for the movie.

If you missed it, here's my yellow skinny outfit.


I hate camera phone pics but I was home alone so you'll have to deal.
Chambray: Papaya
Skinnies: Local boutique
Socks: Target
Boots: Frye
Necklace: Buckle
Crap on the floor: My bathrobe

Then here's my spin with the reds.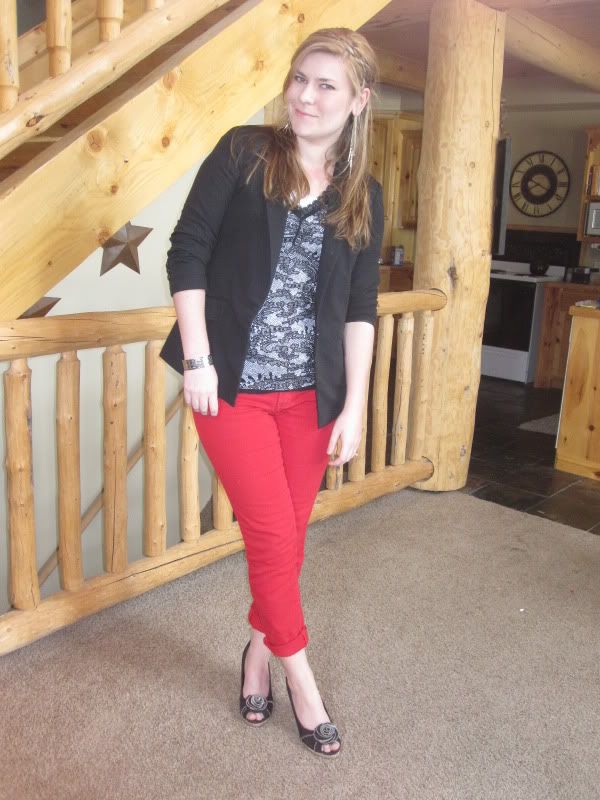 Top: Buckle and c/o mod bod
Blazer: f21
Pants: Same local boutique as the yellows
Wedges: Full Tilt YAYYYY wedge weather!
Earrings: Charlotte Russe

OMG, you guys, check out my hair. I did it as my homage to the movie.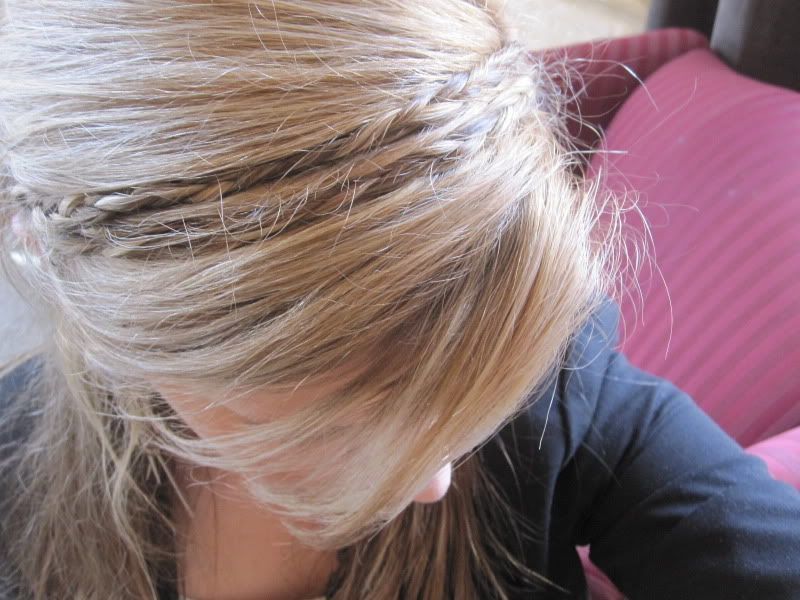 I didn't want to do the whole Katniss braid but something along the same line. Easy peasy.

So I'm officially addicted to the colored skinnies, even if my hubby told me that the yellow ones made me look like Willy Wonka.

A super fashionable Willy Wonka, maybe.

I'll take it. This is coming from a man who once described his favorite color as "neutral."