Monday, March 5, 2012
(OMG, remember that movie? Cocktail? One time we watched it in Sociology class in school and I still have no idea why. It did give be a burning desire to become a fancy bartender with smooth moves, though.)

SO I just spent the night with a barfy kid. My thanks to whoever allowed their sick child to lick the grocery cart before I used it. Really, thank you from the bottom of my heart.

But on Friday night I was much farther away from The Great Kindergartner Sickness of '12. I was helping out at a benefit for our hospital's NICU. Each year they do an event with an auction and entertainment to benefit the pediatric and NIC unit of three of our local hospitals. As a NICU volunteer, I'm all over that business. I was helping out with the silent auction, which basically meant I stood around and tried to encourage bidding wars between rich guys.

The event is semi-formal and cocktail attire, but some people go crazy. Floor-length gowns are always my favorite. I was telling my friend that it would be totally boss if some lady showed up with a fox fur, but no such luck. So I decided to err on the side of cocktail/semi-formal and break out my new cocktail dress, even though I totally would love to show up in a floor-length ballgown. This dress is one of about 10 cocktail frocks that I own, despite the fact that I never actually drink cocktails.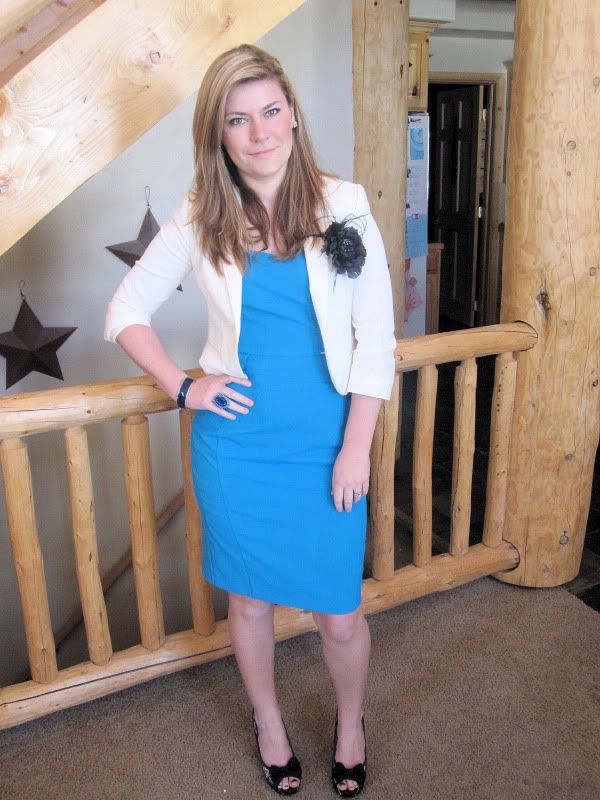 Dress: Dorothy Perkins
Jacket: F21
Shoes: Windsor
Bracelet + Ring: Charlotte Russe
Sweet mother of mercy I need a tan.

(Fun story about this dress! I saw it on Pinterest and became very obsessed and convinced my husband to buy it for me when I was in a bad mood. He can and will buy my love. I love the color TOO Much and it also comes in jade green, coral, black and cream. I DIE.)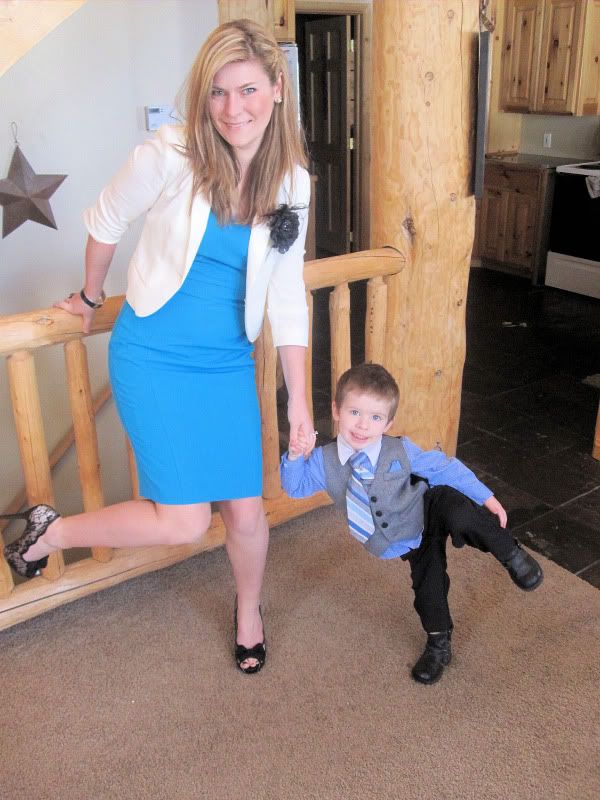 I went all Magyver and wore the same outfit on Sunday because I slept in. SCORE. Also, this is what happens when I let my 3 year old pose the shot for me. Tyra would be proud.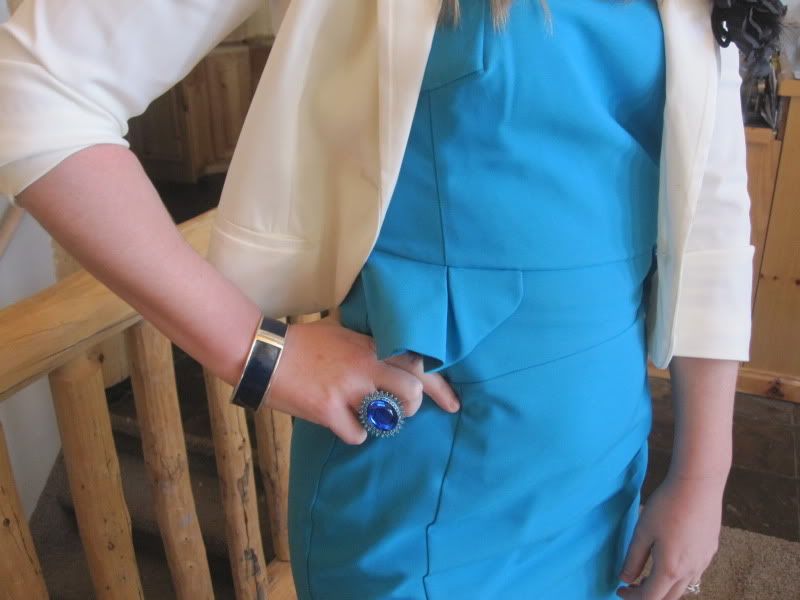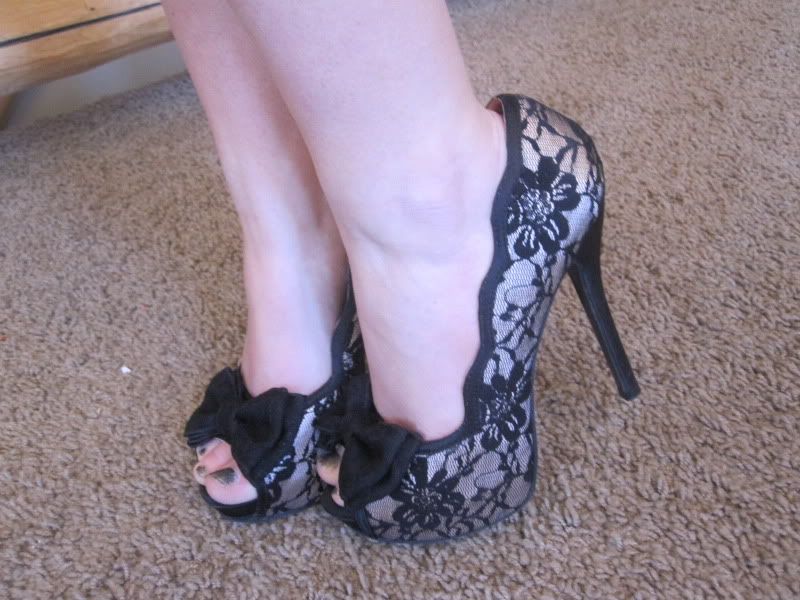 Yes, a giant turquoise cocktail ring was necessary.

And lest you think I'm some kind of superhero, I only lasted in these shoes for about 2.5 hours. After my part in the silent auction was over and I was headed to stuff my face with like, soup shooters and shrimp scampi, I changed into my lace flats. I have my limits, people. My feet thanked me the next morning.

So, today I've done a complete 180 and declaring it a sick kid movie day. I shall wear my pajamas with pride!