Monday, February 27, 2012
I am the worst when it comes to impulse buying. I just get super distracted by everything else that I see. Then I have what I call "non-buyer's remorse," where if I don't buy something I like, I lament over it for days. The two combined are not a pretty picture. On Friday I was shopping for earrings and other accessories when I came across this skirt and it literally just jumped into my bag. I don't even know what happened. It was just meant to be. Especially because I found it at F21 and shopping there is one of the most frustrating experiences of life. My kids were running around and hiding in racks, the music is always too loud and everything is neon. So when I find something there that I like, I buy it immediately and get the heck out of the store.

The shoes were an impulse buy when I was shopping with some friends a few weeks ago. It was finally non-snowy enough for me to actually wear them, so it was a good day by my measure. I'm easy to please mostly.





Sweater: GAP
Skirt: F21
Shoes: Delicious
Earrings: Local
Cuff watch: Gucci
Rings: lia sophia, Tiffany

Because the skirt was so interesting on its own, I kept everything else super simple. No belts or scarves or other crazy stuff. Just me, my impulse leather skirt and the open road. But not really. Also, I've had this sweater forevvvvvver. I don't wear it very often but I super love the color.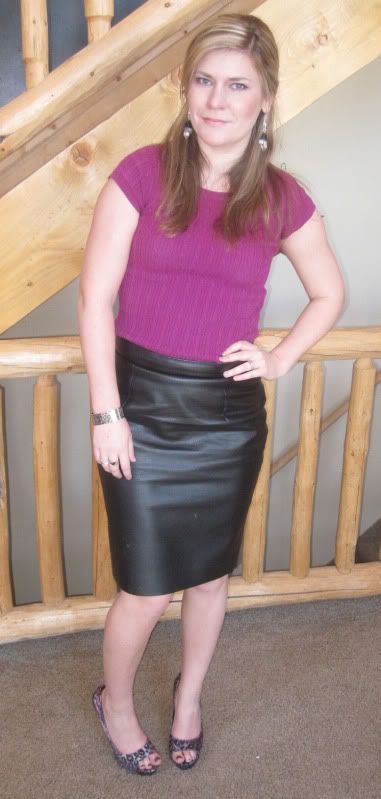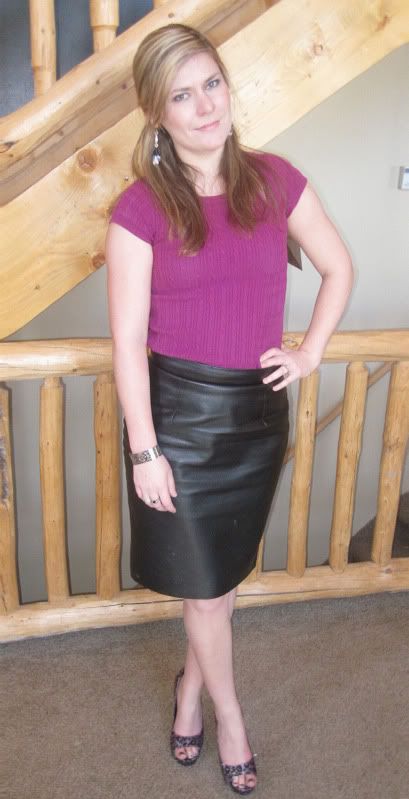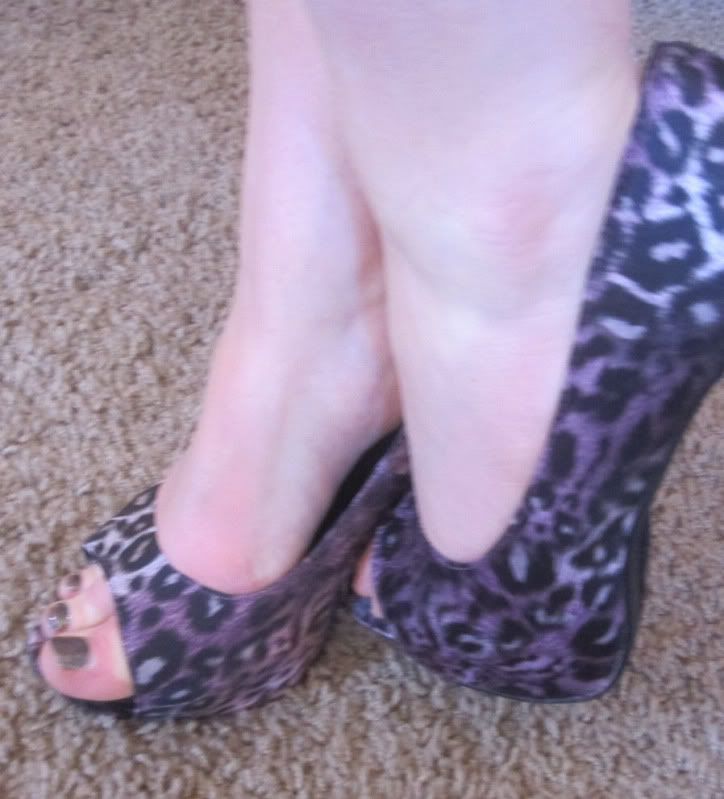 How much fun are these? But you know what wasn't fun? These hurt. I made it through three hours and then was like GET THEM OFF OF ME. But it was totally worth it.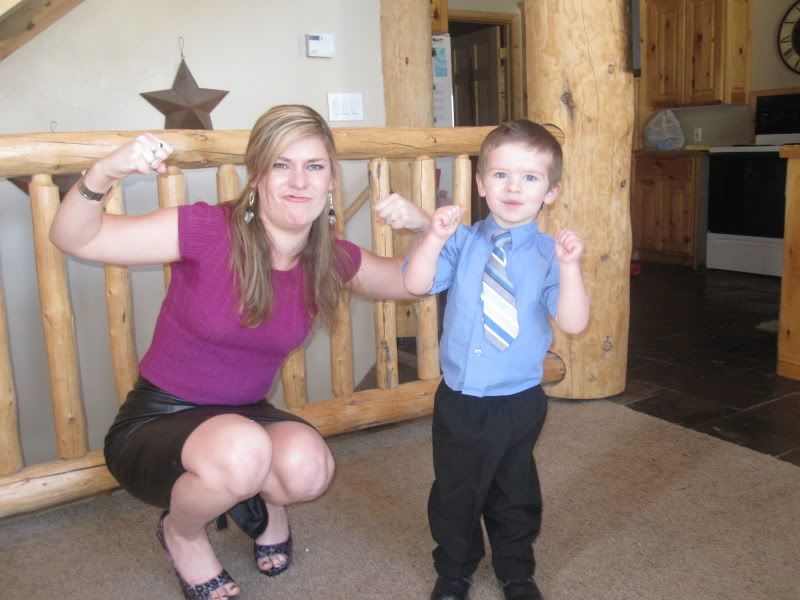 My son wanted to show you his muscles. I wanted to show you my most attractive face EVER and my messy kitchen. Mission accomplished.


Never fear, though. I did actually buy some of the stuff that I was shopping for on Friday. This week is slammed with my daughter's birthday party and a benefit for the hospital that I volunteer with. I'll be on my feet all night, so these shoes are definitely out.

Even I have my limits. Shoe shopping anyone?

Also, was anyone else watching the Oscars just for the dresses? I loved Natalie Portman's vintage Dior and Michelle Williams' dress, but was Gwyneth Paltrow for real wearing a cape? Also, how badly did Angelina Jolie want you to know that she had a slit in her dress? Every single picture and even on stage it was like "Oh this? This is just my crotch-high slit NBD." I'll do a better roundup on Friday, but for real. Who was your favorite?