Monday, January 16, 2012
Growing up with four brothers, I was a hopeless tomboy. I feel bad for my mom, who thought that she finally got her girl who she could dress up and do girly things with. At age five, I threw a tantrum about my waist length hair and had it cut to my chin. At age nine, I quit dance class to play soccer. And at age 12, I was wearing my little brother's clothes on a daily basis. Did I mention that my brothers are all freakishly large? Despite me being three years older, my brother and I shared the same shoe size when we were kids. I have this amazing picture of me as a 12-year-old, backwards hat, oversize shirt, cutoffs and high tops. You would NEVER know it was me. I was 16 or 17 before the switch in my head turned on and I started acting like, you know, a GIRL.



(Case in point: this is me at age 11, dressed as a hobo for Halloween. Like, really? I HAVE A BEARD.)

But, I still consider myself a bit of a tomboy. I don't mind getting dirty, I have a secret love for video games and I'll always have a soft spot for Teenage Mutant Ninja Turtles. So when I spotted this sweater, it reminded me of my tomboy days and I had to have it. It kinda reminded me of a referee, so I added some super awesome knee socks and paid homage to my weirdly boyish soccer-loving heritage.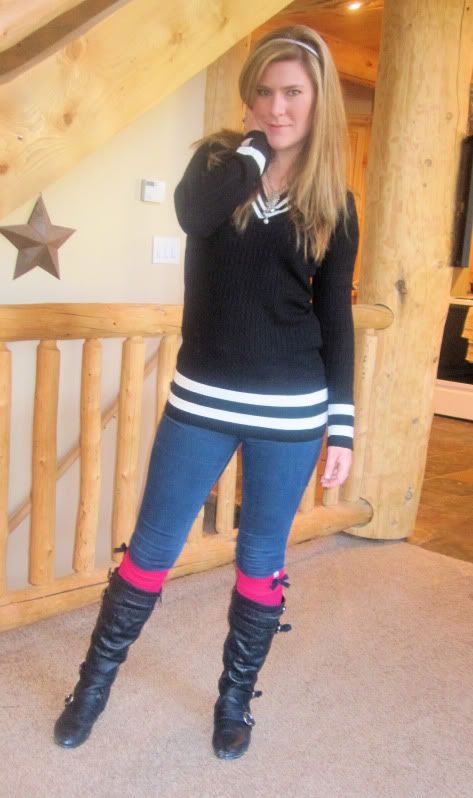 Sweater: F21
Jeggs: F21
Socks: Abercrombie & Fitch
Boots: Breckelle's
Necklace: Local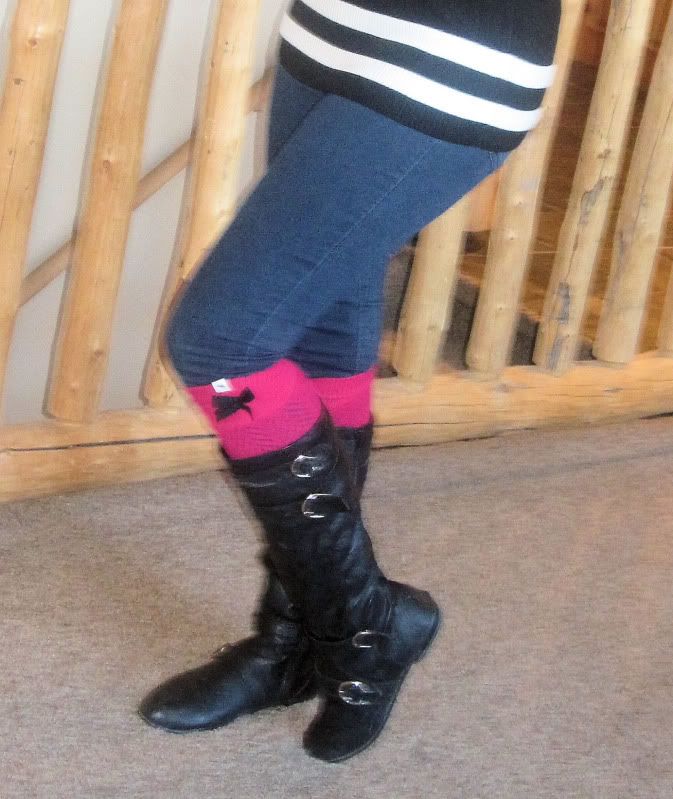 And yes, those socks do have bows on them. I bought two pairs. It was one of those shopping triumph moments. I thought they were $13 and when I went to check out they were only $4 so I was like WAIT I WANT MORE. So I also have them in gray. Knee sock love forever.

I don't think anyone would accuse me from being anything but supergirly now, but aside from the hot pink socks I would say this look is all tomboy. It makes me want to go throw a yellow card at someone.

I won't though, because that would be really weird.