Monday, November 14, 2011
I bought this red skirt with plans to wear it all autumn long, then I promptly stuffed it in the back of my closet and forgot it existed for like, two months. Isn't that the way? Anyway, I did my big pre-holdiay-closet-cleanout over the weekend and trashed, gave away and otherwise got rid of stuff, AND I found this skirt again. Happy day! If that isn't a testament to cleaning out your closet, I don't know what is. Also, on Wednesday we're going to go over closet organization and how to part with that shirt that doesn't fit but you keep it anyway in case you drop 100 pounds and want to dress like you're in high school. It'll be FUN.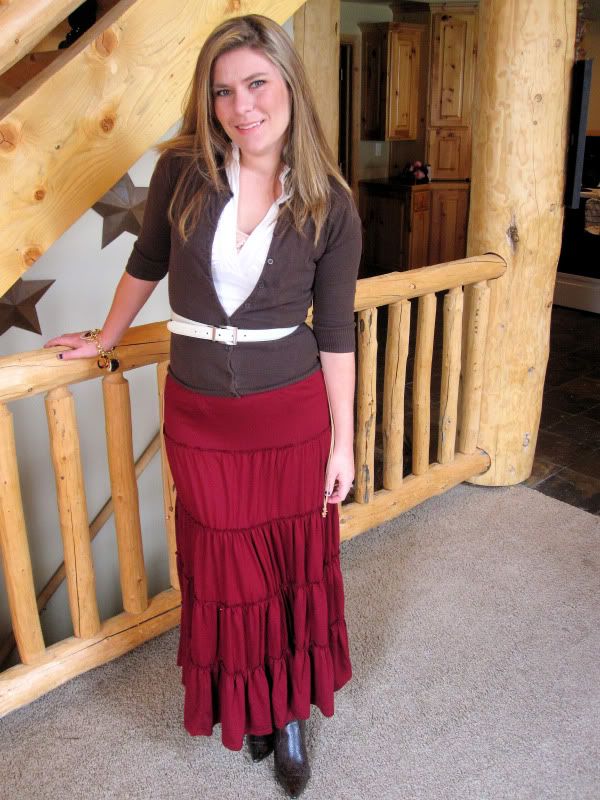 Top: Charlotte Russe
Cardigan: BP @ Nordstrom
Skirt: F21
Belt: Walmart
Boots: BP @ Nordstrom (Something else I forgot I owned until I cleaned my closet - double win!)
Bracelet/Watch: Inspired Silver
Earrings: F21

Who says short people can't wear long stuff? I say pish posh on that. I love a long, floaty skirt . It makes me feel like I'm in an old timey Western EVERY TIME. Also, I've been watching "The Quick and the Dead" a lot recently, so it's fitting. Is that weird? It comes on TV and I can't not watch it.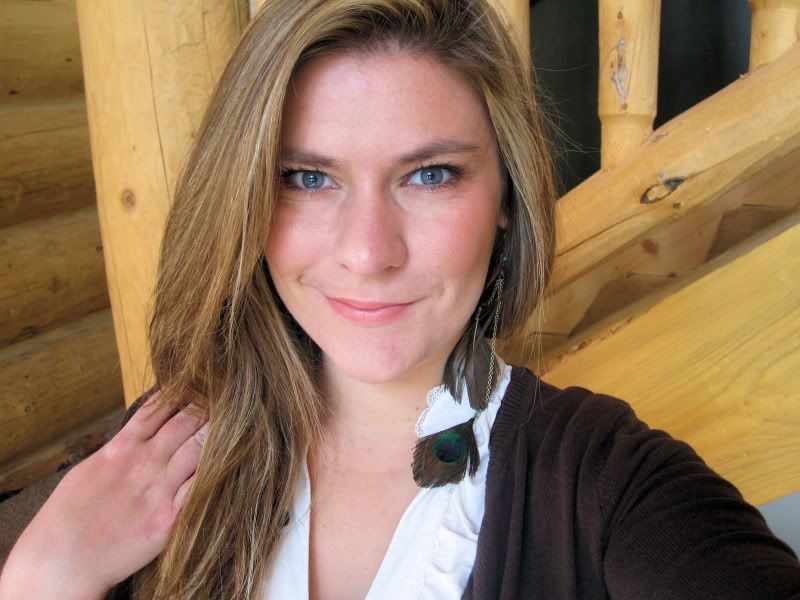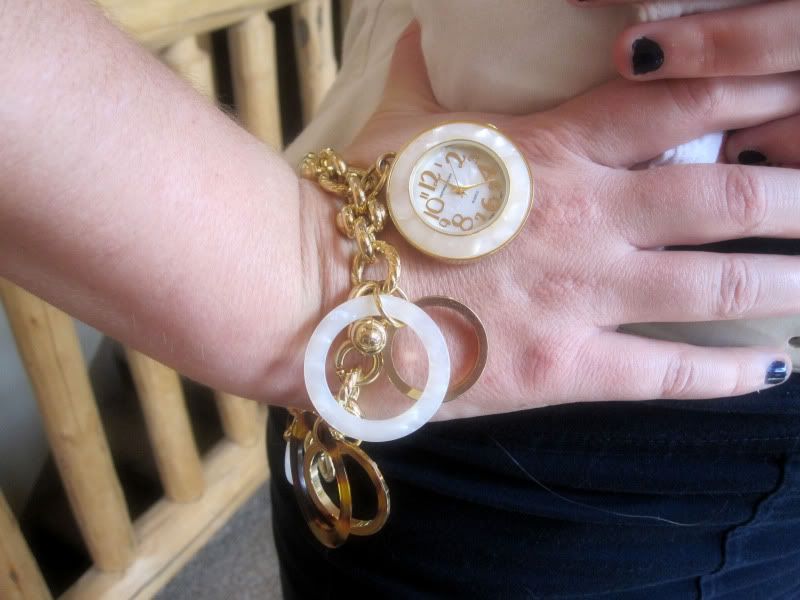 Peacock earrings basically match everything and the lace on the collar of this shirt is my fave. Also, this just in: I need to have my hair done. I'm seeing how close to Christmas I can push it because that's how I roll.

Well, I'd post more but my son has been in stage five tantrum mode since I got home from the gym. Luckily that was only AN HOUR AGO but no biggie. Anyone want a potty-training two year old?

Hahahaha but seriously.