Monday, October 17, 2011
I think I usually stray toward straight-laced, more formal styles. If you asked my favorite type of look in general I'd have a hard time choosing between "Girl Next Door" and "50s Mad Men Secretary." lol. By the way, those are both totally real styles. I should know, I just made them up.

I've never really gotten on board with the whole Boho movement. While I totally love me some Nicole Richie-esque maxi skirts, macrame and head scarves just aren't me. So when I saw this crazy shirt it took me a long time to finally just buy it. No joke, I tried it on like, three times and kept asking my mom, who was shopping with me "Is this totally crazypants or what?" I finally just ended up buying it. Because when in doubt, buy and work it out.

Still, it wasn't totally "me" until I style it with my trusty old Fryes. I think it makes the shirt a little more down-to-earth than had I worn this with like, a maxi skirt and some platforms, right? I guess it's a Jae way to dress like a total hippie.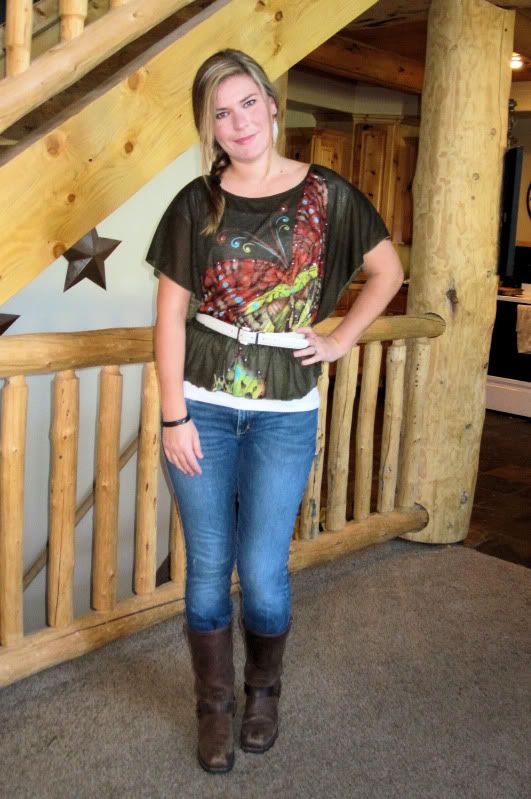 Top: Local boutique
Belt: Walmart woo!
Jeans: A&F (I have like 90 pairs, sue me.)
Boots: Frye
Leather bracelet: Marc Jacobs
Earrings: F21

I HAD to belt it. It was so impossible for me not to because I felt like the shirt was so floaty that it needed some structure to bring it down to earth a little bit. The crazy print was just TOO crazy.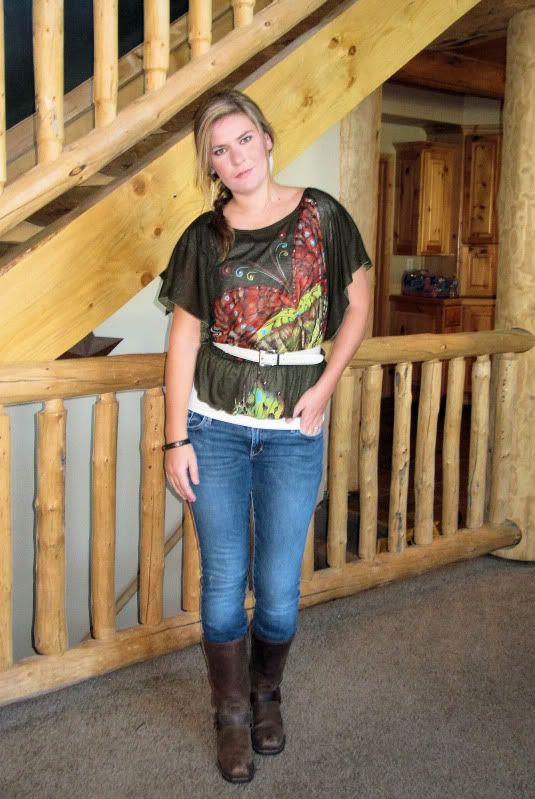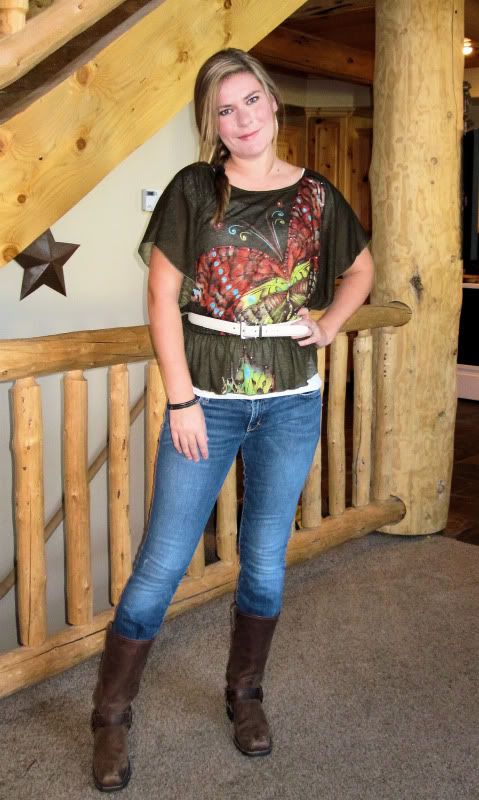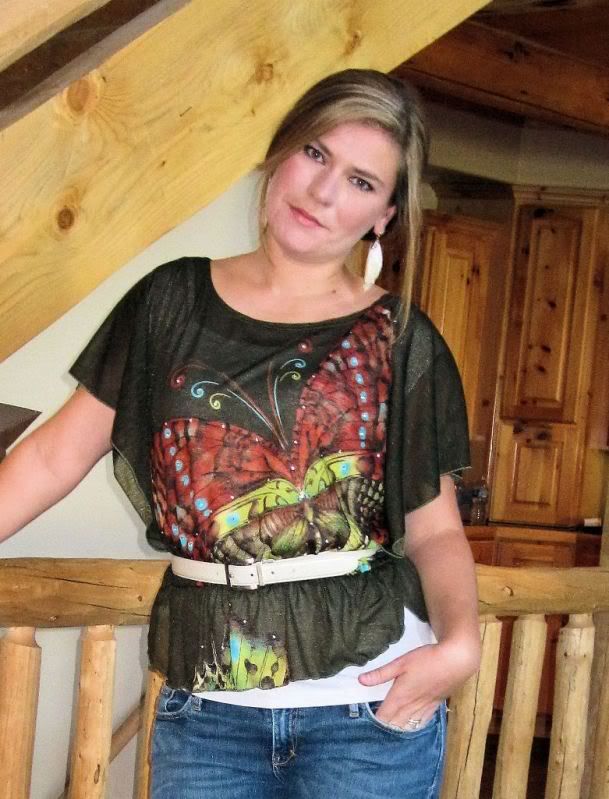 I love these earrings. They're made out of shell but carved to look like wings. Aaaand they were like $4, thank you F21. Also, please note that EVERY TIME we take pictures my son wants to get in there and do kiss pictures. I can't say no!

I still don't think I'm totally cut out for boho looks but I guess this is the best of both worlds. I'll still take a pencil skirt anyday.

So now I ask YOU, if you could describe your style, how would you describe it? Tired Mom-on-the-Go? Girls Night Out Rockstar? Pajama Chic?

Also, if you haven't seen this article on The Daily Mail's website, check it out!